Going Public with Personal or Political Work: Artist Discussion
December 12, 2019
A selection of "Discovered" artists shared our experiences and insight on going public with literary and visual art work on topics that may be controversial, very personal, or just uncomfortable to talk about.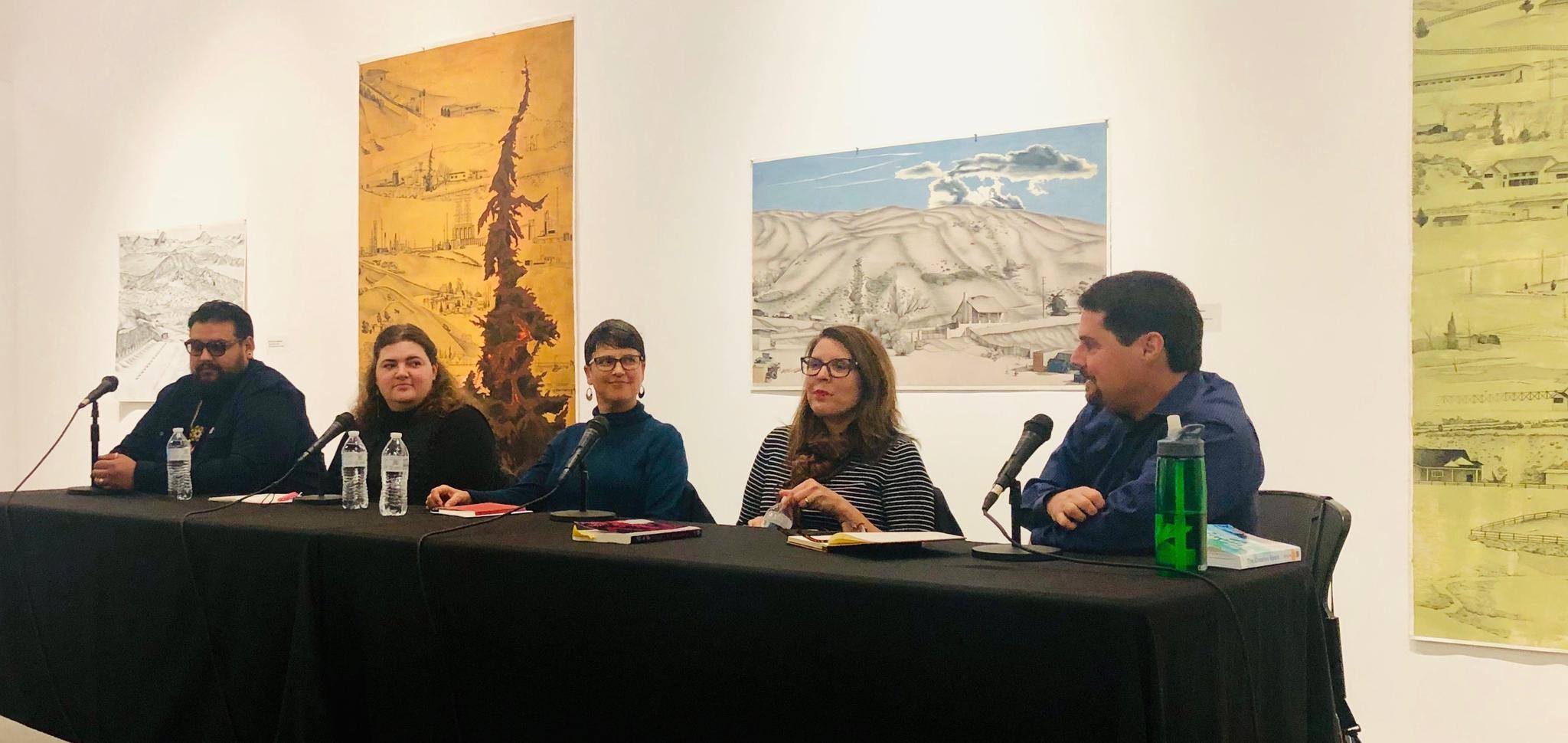 Discovered Exhibition
November 22, 2019
I read at the VIP opening reception for Discovered: Emerging Artists of Sonoma County.
Exhibit runs until Feb. 2, 2020 at the Museum of Sonoma County.
In Cahoots Residency
November 16, 2019
As a day-use resident in the writing studio, I read at the artist reception at The Hatchery Gallery.
Travel Tales
October 24, 2019
I read travel tales from Australia at the Sitting Room in Penngrove.
Penngrove Reading Series
October 13, 2019
I was a featured reader for Litquake 20 in 20: the 20th anniversary of Litquake, San Francisco's literary festival.
Tantalizing Travel Tales
October 10, 2015
I participated in this reading series at the Mill Valley Public Library hosted by Lisa Alpine.

Book Launch
September 27, 2009
The Bay Area book tour for The Best Women's Travel Writing anthology, published by Travelers' Tales, launched with a reading at Book Passage—home to the annual Travel Writers and Photographers Conference.