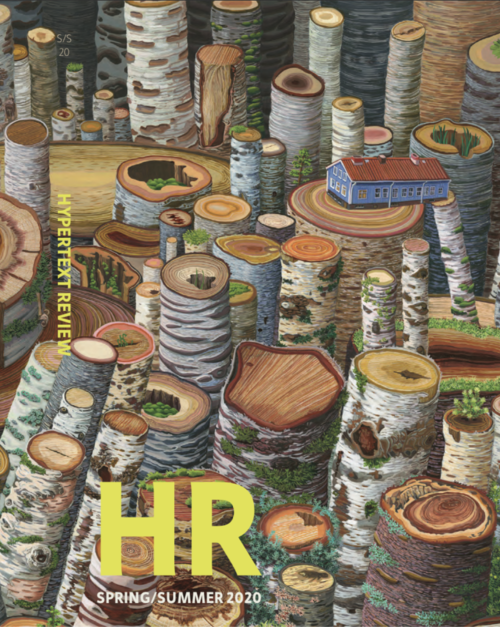 Hypertext Review virtual launch
Thursday, August 27, 4–5:30 PDT
Zoom
Please join me at a virtual launch party for Hypertext Review Spring/Summer 2020. I'll read a 5-minute excerpt from "Politeness Will Not Protect You," an essay contest finalist. Check out Hypertext Magazine where it will soon be featured online. Purchase $15 print copies at the HMS shop. Register online.

Redwood Writers Salon
Saturday, August 22, 1–2pm PST
Zoom
Enjoy 4-minute readings from published pieces or works in progress by twelve members of Redwood Writers, a branch of the California Writers Club. The month's theme is 'Sheltering: Turning inward. Reaching out with words. Staying connected.' The salon provides a warm, welcoming, and supportive setting. No critique, just respectful listening. For the Zoom link, register at the Salon RSVP.
Writing for Literary Journals: Demystifying the Publication Process
This event has been CANCELLED due to shelter-in-place
May 21
Writers Forum
Copperfield's Books, Petaluma, CA
What are literary magazines and how do writers get published by them? Come learn about how to submit your short fiction, poetry, creative nonfiction, and flash/hybrid texts to journals like Memoir Magazine, Zyzzyva, and The Missouri Review (samples will be available). We'll cover topics such as: online vs. print publication; calls for submissions and where to find them; writing contests and themed issues; word counts and other guidelines; cover letters, copyright, and contracts; rejections (boilerplate vs. personalized); tracking tools like Duotrope and Submittable; and more. Come with your questions!

Write Around the World with Amherst Writers & Artists
May 2020
virtual workshops
Throughout the month of May, AWA workshop facilitators across the globe volunteered to offer donation-based writing sessions, with proceeds to benefit AWA and its mission. Check out the blog post on my session!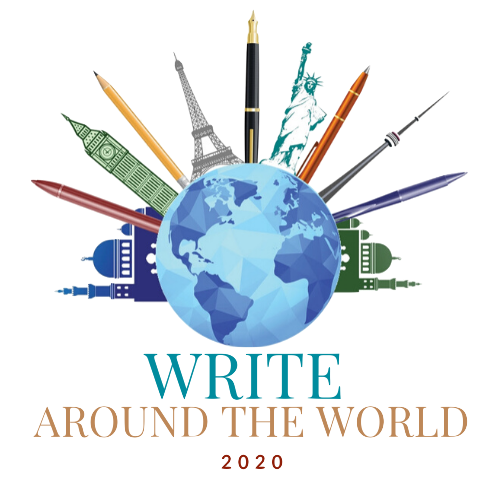 Online Reading: Creative Sonoma's Emerging Writers
May 11, 2020
Zoom & YouTube
This online reading features several award-winning writers of poetry and prose. Hear the inaugural recipients of Creative Sonoma's 2019 Discovered Award for Emerging Literary Artists plus judges Elizabeth Stark and Ellen Sussman. I read an excerpt from my essay "Late Bloomer," which was published at Halfway Down the Stairs.
Going Public with Personal or Political Work: Artist Discussion
December 12, 2019
Museum of Sonoma County
A selection of "Discovered" artists shared our experiences and insight on going public with literary and visual art work on topics that may be controversial, very personal, or just uncomfortable to talk about.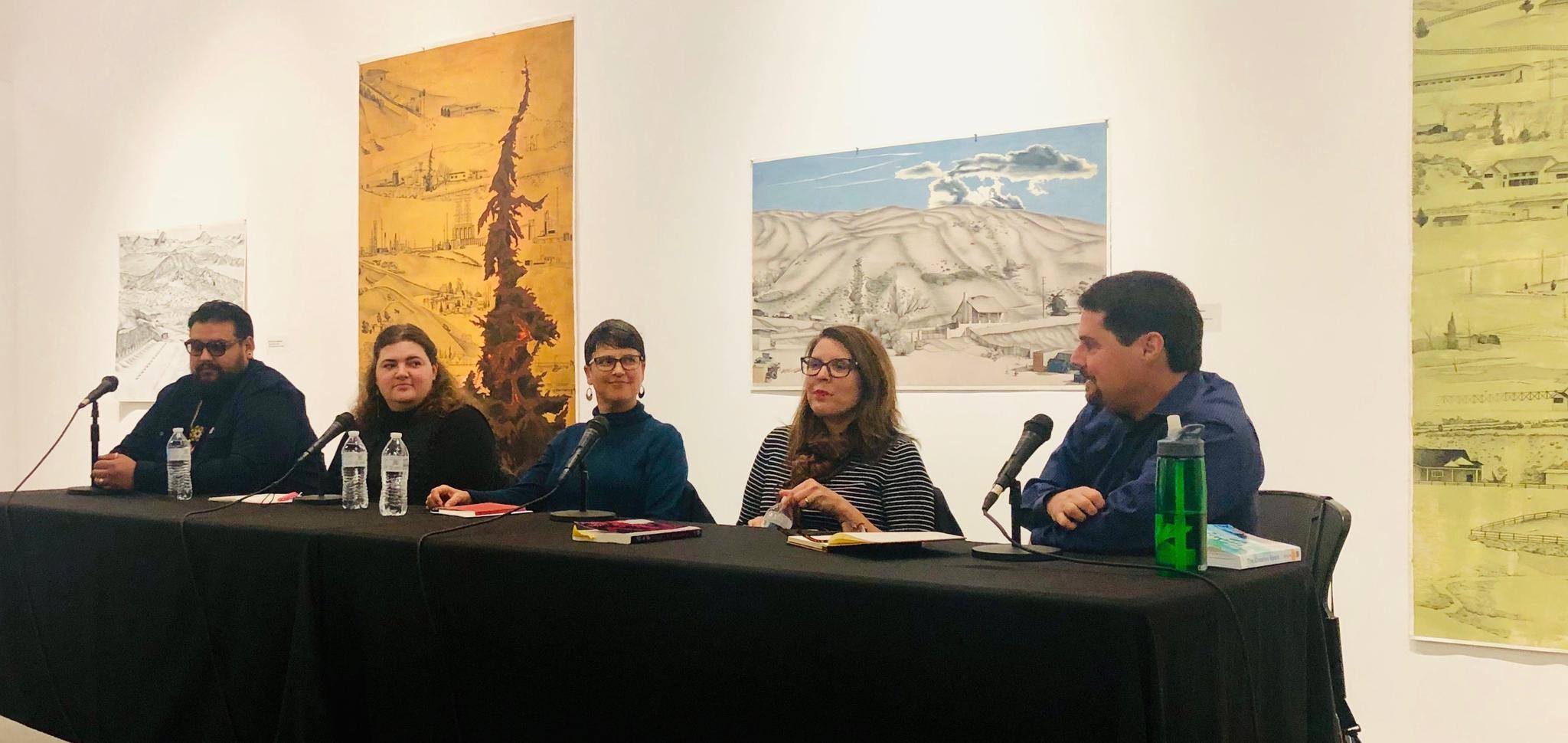 Discovered Exhibition
November 22, 2019–Feb. 2, 2020
Museum of Sonoma County
I read at the VIP opening reception for Discovered: Emerging Artists of Sonoma County.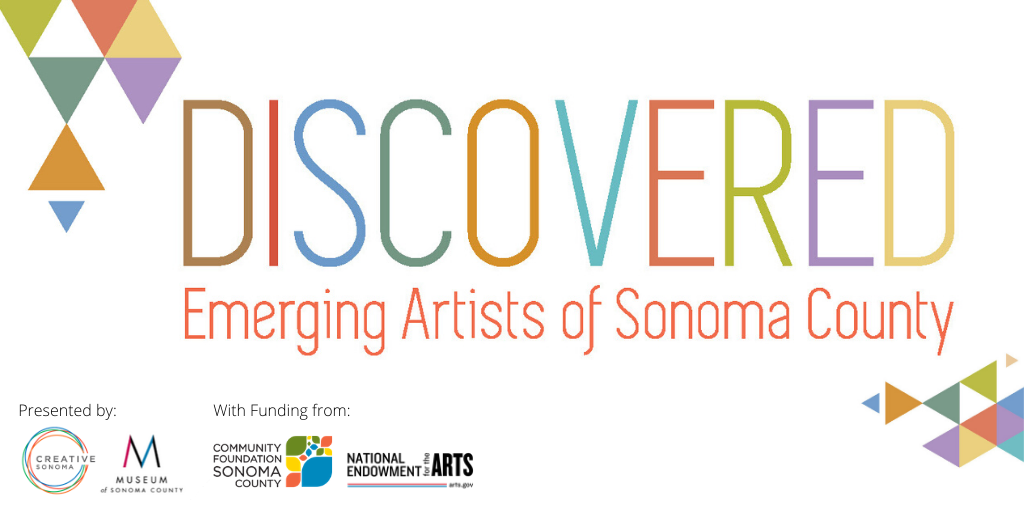 In Cahoots Residency
November 16, 2019
As a day-use resident in the writing studio, I read at an artist reception at The Hatchery Gallery.
Travel Tales
October 24, 2019
I read travel tales from Australia at the Sitting Room in Penngrove.
Penngrove Reading Series
October 13, 2019
I was a featured reader for Litquake 20 in 20: the 20th anniversary of Litquake, San Francisco's literary festival.
Tantalizing Travel Tales
October 10, 2015
I participated in this reading series at the Mill Valley Public Library hosted by Lisa Alpine.

Book Launch
September 27, 2009
The Bay Area book tour for The Best Women's Travel Writing anthology, published by Travelers' Tales, launched with a reading at Book Passage—home to the annual Travel Writers and Photographers Conference.