NOTE: The 6-week AWA workshop series at The Sitting Room (Feb. 26–April 1) has been filled.
(Due to California's shelter-in-place orders, workshops are now conducted virtually via Zoom.)

Please scroll down to the INQUIRY FORM below to express your interest in workshops. Thank you!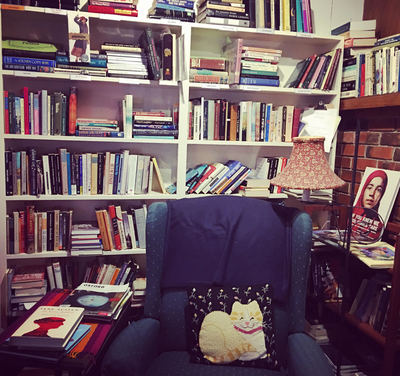 Amherst Writers & Artists (AWA) Method
AWA defines a writer simply as "someone who writes." The philosophy: Writing is an art form that belongs to all people, regardless of economic class or educational level.
Everyone's writing, including the group leader's, is treated equally as fiction, or story, to protect confidentiality. If writers choose to read their work aloud, participants focus on what is strong and memorable in their responses. Timed writing sessions with a variety of prompts and immediate, positive feedback support the development of each writer.

Learn more about the Amherst Writers & Artists (AWA) method as described in Writing Alone & With Others by founder Pat Schneider, Oxford University Press.

Shut Up & Write!™ weekly writing sessions

NOTE: During "Shelter in Place," we're writing remotely via Zoom. (RSVP and get the link at Meetup!)
Join us for an hour of writing every Tuesday at 9:30 AM at JavAmore Cafe in Penngrove, CA. We've discovered that it's strikingly helpful to write with other writers. No one will see what you've written or give you unsolicited advice. Instead of just thinking about writing, come and get some real writing done. It's FREE!

RSVP at Meetup, or just show up. Please arrive 10–15 minutes early to order food/drink and get settled.